The travel and tourism industries cover the same range of sectors. However, while tourism focuses on whether a trip is for business or leisure, travel focuses on the technicalities of moving one person to another. This includes the duration of their trip, flight and transport details, and accommodation.
The travel industry is also a cut-throat competition. Small and large travel agencies keep their quality services affordable to keep them in the race. This is what entrepreneurs and small teams should focus on. However, due to limited budget, agencies also think they can only offer limited services, a mindset which can lose their customers and fail their business. Business process outsourcing can help them ease the burden of these tasks and focus on core strategies for the business. At a fraction of local teams, they can also assure that they get the best service for their client base.
Travel process outsourcing
Travel agencies, meanwhile, cover the dirty work of arranging clients' travels. They need to provide competitive prices and best services to stay in the market. With this, travel agencies can take advantage of outsourcing to get ahead of the competition. They can delegate processes such as:
Lead generation / Sales
Generating leads and sales of vacations/business trips packages are also a way to increase sales in any business. Travel agencies who outsource their lead generation and sales have an advantage in it. They can attract more potential customers and personalise their offerings to turn them into sales.
Booking and reservations
Booking flights, hotel, and tours can be time-consuming. That's why outsourced booking agents are there to help the business book clients, especially during peak seasons. They can also provide 24/7 booking service with their outsourced team to ensure continuity and convenience of their clients.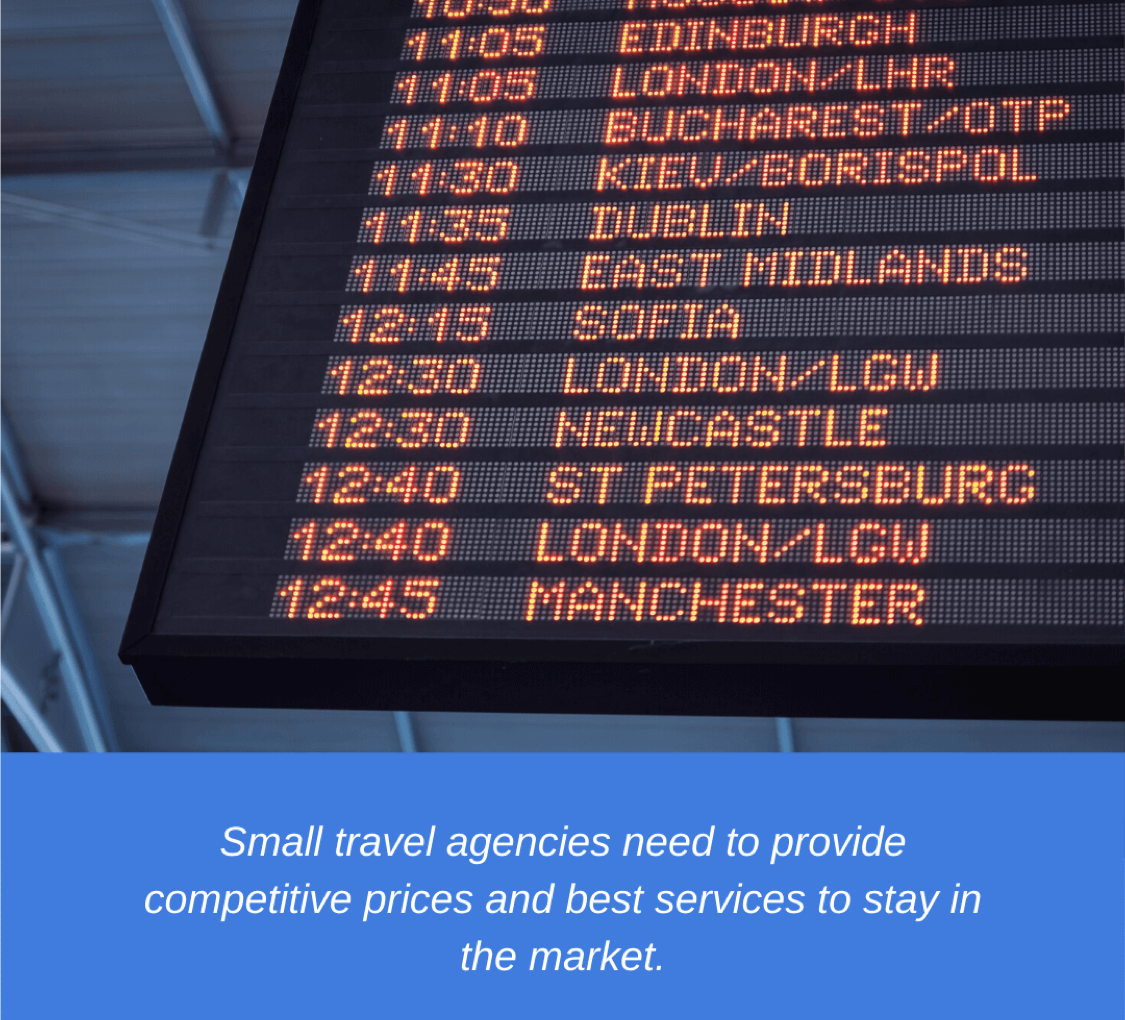 Refund and claims processing
Emergencies and last-minute changes can't sometimes be avoided. With this, clients may ask for refunds or travel insurance claims for a cancelled trip, lost baggage, or a delayed flight. Data entry specialists also help the business process these claims and fulfil their clients' requests in a short period.
Helpdesk
Travel agencies should also extend their customer service and be available for their customers 24/7. They can set up a helpdesk by outsourcing to a call centre so they can run their services even weekends and after office hours.
Procurement
Researching for deals takes time and effort. They need to be proactive in looking for the lowest prices for flights, transport, and hotel, especially during peak season. Outsourcing procurement to a travel BPO eases their burden of researching and helps them curate the best deals for their clients.